Members
The Asia-Pacific Leadership Network for Nuclear Non-Proliferation and Disarmament (APLN) has over one hundred members from eighteen countries across Asia and the Pacific, consisting of former political, diplomatic and military leaders, senior government officials, and scholars and opinion leaders. APLN aims to inform and energize public opinion, especially high-level policymakers, to take seriously the very real threats posed by nuclear weapons, and to do everything possible to achieve a world in which they are contained, diminished and eventually eliminated.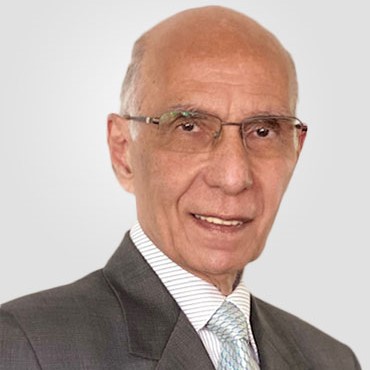 Jawhar HASSAN
Senior Adviser at the Asia Europe Institute
Tan Sri Jawhar was the Former Chairman of Institute of Strategic and International Studies Malaysia
Tan Sri Jawhar joined Institute of Strategic and International Studies (ISIS) Malaysia as Deputy Director-General in May 1990. He eventually assumed the position of Chairman and Chief Executive and retired as Chairman of ISIS Malaysia on 8 January 2015.
Tan Sri Jawhar is presently Distinguished Fellow, Institute of Diplomacy and Foreign Relations (IDFR); Distinguished Fellow, Malaysian Institute of Defence and Security (MiDAS); and Fellow, Institute of Public Security of Malaysia (IPSOM), Ministry of Home Affairs. He is also a Board Member of the Institute of Advanced Islamic Studies (IAIS).
He is Malaysia's Expert and Eminent Person for the ASEAN Regional Forum (ARF).
He was also Co-Chair, Network of East Asia Think-tanks (NEAT) 2005-2006; Chairman, Malaysian National Committee, Pacific Economic Cooperation Council (PECC) 2006-2010; and Co-Chair, Council for Security Cooperation in the Asia Pacific (CSCAP) 2005-2014.
Before joining ISIS Malaysia Tan Sri Jawhar served in the Government. His positions in Government included Director-General, Department of National Unity; Under-Secretary, Ministry of Home Affairs; Director (Analysis) Research Division, Prime Minister's Department; Principal Assistant Secretary, National Security Council; and Executive Security, Border Security Committee Malaysia/Thailand.
He was also a Counselor in the Malaysian Embassies in Indonesia and Thailand.