Members
The Asia-Pacific Leadership Network for Nuclear Non-Proliferation and Disarmament (APLN) has over one hundred members from eighteen countries across Asia and the Pacific, consisting of former political, diplomatic and military leaders, senior government officials, and scholars and opinion leaders. APLN aims to inform and energize public opinion, especially high-level policymakers, to take seriously the very real threats posed by nuclear weapons, and to do everything possible to achieve a world in which they are contained, diminished and eventually eliminated.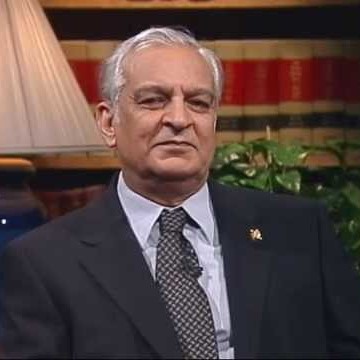 Jehangir KARAMAT
Former Chairman of the Joint Chiefs of Staff Committee
Jehangir Karamat is a retired four-star rank army general and military academic. He served as Chief of Army Staff of the Pakistan Army and a former Nonresident Senior Fellow in the Foreign Policy Program at the Brookings Institute.
General Jehangir Karamat is a retired four-star rank army general, military academic, and a former professor of political science at the National Defense University. He previously served as the Chairman of the Joint Chiefs of Staff Committee from 1997 to 1998, and as the Chief of Army Staff of Pakistan Army from January 1996 to October 1998. After retiring from military service, he continued as a professor of Political Science at the National Defense University (NDU) in Islamabad. In 2004, he was appointed as the Pakistan Ambassador to the United States where he served from November 2004 until June 2006. 
Karamat graduated from Pakistan Military Academy in 1961 and served in the 1965 and 1971 war with India. After his long active service in the army in which he held numerous prestigious assignments, he came to national prominence in 1995 when along with Major-General Ali Kuli Khan of Military Intelligence (MI) exposed the attempted coup d'état against the government of Prime Minister Benazir Bhutto who conferred him with national award. In 1996, he was promoted to hour-star rank and became Chief of Army Staff, and later became Chairman of Joint Chiefs in 1997. He played a vital role in enhancing the democratic institutions in Pakistan, and staunchly backed Nawaz Sharif's authorization of atomic testing programme  in 1998. After resigning, he became a diplomat and served as the military-civil adviser to the Islamabad Policy Research Institute (IPRI).