Members
The Asia-Pacific Leadership Network for Nuclear Non-Proliferation and Disarmament (APLN) has over one hundred members from eighteen countries across Asia and the Pacific, consisting of former political, diplomatic and military leaders, senior government officials, and scholars and opinion leaders. APLN aims to inform and energize public opinion, especially high-level policymakers, to take seriously the very real threats posed by nuclear weapons, and to do everything possible to achieve a world in which they are contained, diminished and eventually eliminated.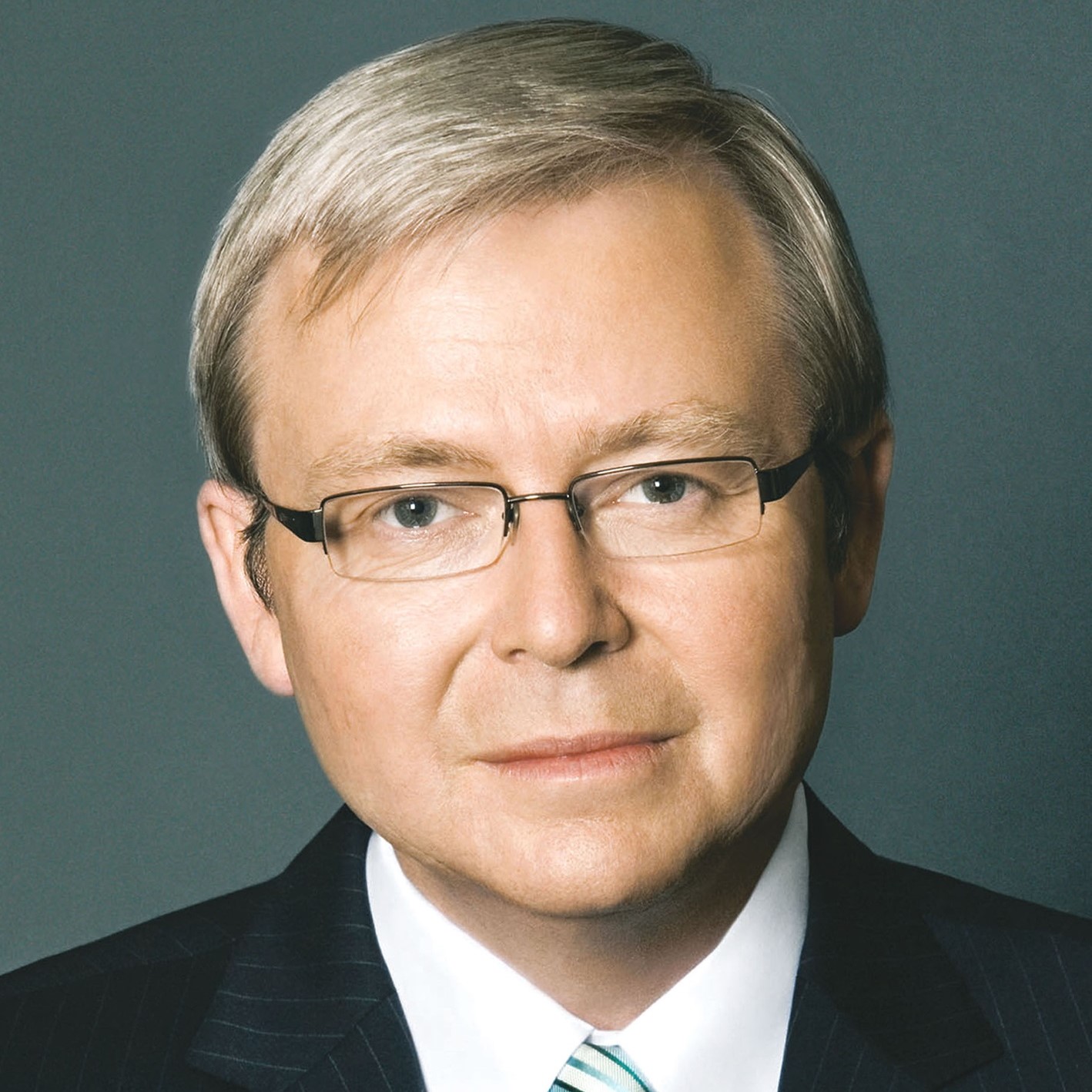 Kevin RUDD
President of the Asia Society Policy Institute, Former Prime Minister of Australia
Kevin Rudd has served as former Prime Minister and Foreign Minister of Australia.
Mr. Kevin Rudd served as Australia's 26th Prime Minister (2007-2010, 2013) and as Foreign Minister (2010- 2012). He led Australia's response during the Global Financial Crisis, reviewed by the IMF as the most effective stimulus strategy of all major economies. Australia was the only major developed economy not to go into recession. Mr. Rudd was a co-founder of the G20, established to drive the global response to the crisis, and which through its actions in 2009, prevented the global economy spiraling into depression.
Mr. Rudd is President of the Asia Society Policy Institute in New York. ASPI is a "think-do tank" dedicated to second track diplomacy to assist governments and businesses on policy challenges within Asia, and between Asia, the US and the West. He is also Chair of the Independent Commission on Multilateralism where in 2015-6 he leads a review of the UN system. Mr. Rudd is a Senior Fellow at the Harvard Kennedy School where in 2014-15 he completed a major policy report on "Alternative Futures for US-China Relations." He is a Distinguished Fellow at Chatham House in London, a Distinguished Statesman with the Center for Strategic and International Studies in Washington, and a Distinguished Fellow at the Paulson Institute in Chicago. Mr. Rudd is a member of  the Comprehensive Test Ban Organization's Group of Eminent Persons. He is proficient in Mandarin Chinese, serves as a Visiting Professor at Tsinghua University in Beijing, and co-Chairs the China Global Affairs Council of the World Economic Forum.
Mr. Rudd in his private capacity has established the National Apology Foundation to continue the work of reconciliation and closing the gap with indigenous Australians, as well as the Asia Pacific Community foundation to promote regional security, economic, and environmental cooperation, and the development of effective regional institutional architecture for the future.