Members
The Asia-Pacific Leadership Network for Nuclear Non-Proliferation and Disarmament (APLN) has over one hundred members from eighteen countries across Asia and the Pacific, consisting of former political, diplomatic and military leaders, senior government officials, and scholars and opinion leaders. APLN aims to inform and energize public opinion, especially high-level policymakers, to take seriously the very real threats posed by nuclear weapons, and to do everything possible to achieve a world in which they are contained, diminished and eventually eliminated.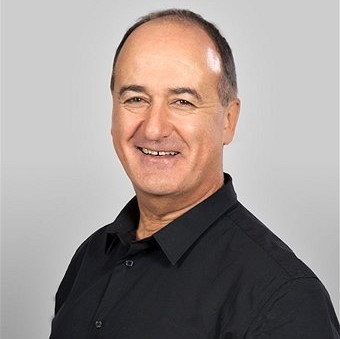 Phillip CLARK
ABC Radio Broadcaster
Philip Clark is a well-known broadcaster in Australian radio and television. He presents the breakfast show on ABC 666 Canberra.
Philip Clark was born and grew up in Tasmania and graduated from the Australian National University in Arts and Law. Following university Philip joined the staff of Senator John Button when he was Minister for Industry and Commerce and Philip worked on a variety of industry assistance issues as well as acting as Senator Button's Press Secretary. In 1986 Philip moved to Sydney where he took up private legal practice with a major city firm. He was approached to join The Sydney Morning Herald in 1988 and wrote widely across the paper including state politics from Macquarie Street, and he also edited the original Stay in Touch column for a number of years. He then joined broadcaster John Doyle's Afternoon Show on ABC 702. From there, Philip took over as host of the Evening Show, which featured the highly successful Radio Quiz. In 1993, Philip began as presenter for the Breakfast Show on ABC 702. Today, by invitation, Philip continues to present a range of programs on ABC Local Radio and ABC Radio National. Philip has been involved in many major broadcasting events, including calling the Opening and Closing Ceremonies of the Sydney Olympic Games in 2000. Philip switched to 2GB in 2001 to present the Philip Clark Breakfast Show, and from 2002 presented the highly successful Philip Clark Drive Show from 4pm to 7pm on weekdays. Philip also has wide Television experience having presented more than 170 episodes of a national quiz show, Flashback on ABC TV in 2000.
He currently presents the breakfast show on ABC 666 Canberra which consistently rates number one in the city and is regularly seen on Ch 10's Meet the Press on Sunday Mornings and makes appearances with Channel 7's Sunrise program.
Philip is a highly experienced public speaker and presenter and has acted as MC for a range of organizations including the Red Cross, The National Trust and the Sydney Symphony Orchestra. He teaches media training and presentation skills and is currently a lecturer at the University of Technology in Ultimo, Sydney.
Following the death of his fellow broadcaster Andrew Olle, Philip also helped instigate and was the first host of the Andrew Olle Media Lecture, now a fixture on the media landscape.