Members
The Asia-Pacific Leadership Network for Nuclear Non-Proliferation and Disarmament (APLN) has over one hundred members from eighteen countries across Asia and the Pacific, consisting of former political, diplomatic and military leaders, senior government officials, and scholars and opinion leaders. APLN aims to inform and energize public opinion, especially high-level policymakers, to take seriously the very real threats posed by nuclear weapons, and to do everything possible to achieve a world in which they are contained, diminished and eventually eliminated.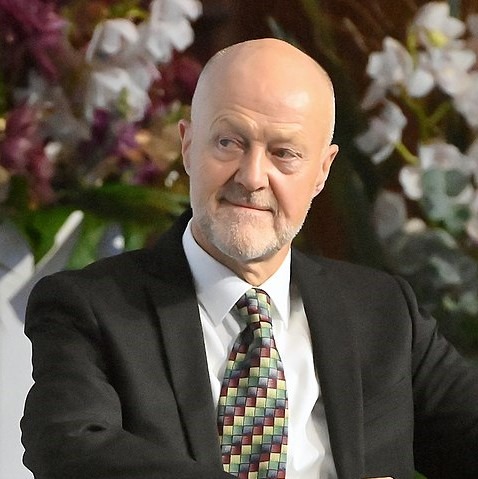 Trevor FINDLAY
Principal Fellow at the School of Social and Political Sciences at the University of Melbourne
Trevor Findlay has held positions in government, academia, international organizations, and non-governmental organizations. His research focus is nuclear governance, especially nuclear security, safeguards, and the role of the International Atomic Energy Agency.
Dr Trevor Findlay is a Principal Fellow at the School of Social and Political Sciences at the University of Melbourne, Australia. He has a BA Honours degree in political science from the University of Melbourne and a Master's degree and PhD in international relations from the Australian National University (ANU). He served for thirteen years in the Australian diplomatic service, followed by academic appointments at the ANU's Peace Research Centre and the Stockholm International Peace Research Institute. For seven years he was Executive Director of the London-based non-governmental organization, the Verification Research, Training and Information Centre (VERTIC).
He was subsequently appointed professor at the Norman Paterson School of International Affairs at Carleton University in Ottawa, Canada, where he held the William and Jeanie Barton Chair. He was also director of the Canadian Centre for Treaty Compliance and Senior Fellow at the Centre for Global Governance Innovation (CIGI). From 2011 to 2015 he was a Senior Fellow for the Project on Managing the Atom at the Harvard Kennedy School's Belfer Center for Science and International Affairs. Dr Findlay served for four years on the UN Secretary-General's Advisory Board on Disarmament Matters and Board of Trustees of the UN Institute for Disarmament Research (UNIDIR). He was Chair of both boards in 2017. He was a member of the Japanese government's Eminent Persons Group on nuclear disarmament from 2017-2019.
Dr Findlay's teaching and research specializations include disarmament, arms control, nonproliferation, nuclear security, global nuclear governance and the future of nuclear energy. His books include Unleashing the Nuclear Watchdog: Strengthening and Reform of the International Atomic Energy Agency (CIGI, Waterloo, 2012) and Nuclear Energy and Global Governance: Ensuring Safety, Security and Nonproliferation (Routledge, London, 2011). His latest work, published in June 2022 by MIT Press for Harvard, is Transforming Nuclear Safeguards Culture: the IAEA, Iraq, and the Future of Non-Proliferation.