Members
The Asia-Pacific Leadership Network for Nuclear Non-Proliferation and Disarmament (APLN) has over one hundred members from eighteen countries across Asia and the Pacific, consisting of former political, diplomatic and military leaders, senior government officials, and scholars and opinion leaders. APLN aims to inform and energize public opinion, especially high-level policymakers, to take seriously the very real threats posed by nuclear weapons, and to do everything possible to achieve a world in which they are contained, diminished and eventually eliminated.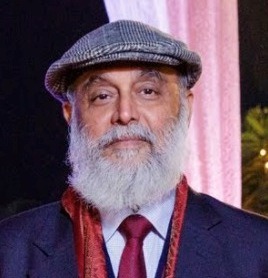 C Uday BHASKAR
Director of the Society for Policy Studies (SPS), New Delhi.
Commodore C Uday Bhaskar (Ret.) is the Director of the Society for Policy Studies (SPS), New Delhi.
Commodore C Uday Bhaskar, Director, Society for Policy Studies, New Delhi retired from the Indian Navy in early 2007 after 37 years service - and has the rare distinction of having headed three think-tanks. He  was previously Director, National Maritime Foundation (2009 - 2011) and earlier with the Institute for Defence Studies and Analyses (IDSA), New Delhi from 1989 where he served as a Senior Fellow, Deputy Director (1996-2004) and later as Offg. Director of  the Institute till late 2005. Subsequently he was appointed Member-Secretary of the Government of India Task Force on 'Global Strategic Developments' - a report submitted to the Prime Minister of India.
Bhaskar was Editor, Maritime Affairs and Strategic Analysis; and was on the Editorial Board of Contemporary Security Policy (USA). He has edited books on nuclear, naval/maritime and international security related issues; and has contributed over 60 research articles/book chapters to journals and books in India and abroad. He has been a guest lecturer at the Indian NDC ; NATO College, Rome and the Foreign Service Institute, US State Dept. He was a Visiting Scholar in International Security at the  McGill University, Montreal, Canada under the aegis of the Centre for International Peace and Security Studies (CIPSS); and a CICOPS Fellow, University of Pavia, Italy.
Recipient of the Vishist Seva Medal (VSM) and the Prime Minister's Letter of Commendation, he is a Life member of the United Service Institute (USI); and is on the Advisory Panel of the India International Centre (IIC); and the India Habitat Centre (IHC) in New Delhi.
Bhaskar is President, Association for Middle Eastern Studies, New Delhi and a Council member of the Takshashila Foundation, Bengaluru. He is a regular op-ed contributor to the print/ web and audio-visual media, and has hosted a weekly show on national TV. He also contributed a daily column to the Statesman during the January 1991 War for Kuwait.
Cmde Bhaskar delivered the Air Marshal Malse memorial lecture under the auspices of CASS, Pune in September 2018; and the Admiral Adhar Kumar Chatterjee Memorial Lecture in Kolkata in March 2019.