Members
The Asia-Pacific Leadership Network for Nuclear Non-Proliferation and Disarmament (APLN) has over one hundred members from eighteen countries across Asia and the Pacific, consisting of former political, diplomatic and military leaders, senior government officials, and scholars and opinion leaders. APLN aims to inform and energize public opinion, especially high-level policymakers, to take seriously the very real threats posed by nuclear weapons, and to do everything possible to achieve a world in which they are contained, diminished and eventually eliminated.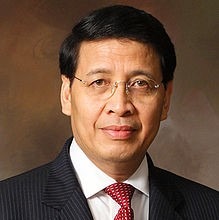 Nur Hassan WIRAJUDA
Former Foreign Minister of Indonesia
Nur Hassan Wirajuda has served as Foreign Minister of Indonesia for nine years. He has also held the position of Permanent Representative to the UN.
Nur Hassan Wirajuda has been the foreign minister of Indonesia since 2001. A lawyer by training and a diplomat by choice, Wirajuda has held several important posts including Director-General of Political Affairs of the Ministry of Foreign Affairs (July 2000 - August 2001), Ambassador and Permanent Representative to the United Nations and other international organizations in Geneva (December 1998 - July 2000), Ambassador Extraordinary and Plenipotentiary to Egypt (October 1997 - December 1998), and Director of International Organizations of the Department of Foreign Affairs (1993-1997).
Wirajuda earned a Doctor of Juridical Science in International Law from the University of Virginia School of Law (198]), a Master of Law (LL.M) from Harvard University School of Law (1985), and a Master of Arts in Law and Diplomacy (MALD) from the Fletcher School of Law and Diplomacy (1984). In 1971, he graduated from the Faculty of Law of the University of Indonesia and in 1976, he spent a year at Oxford University in the United Kingdom earning a Certificate in Diplomacy.