Members
The Asia-Pacific Leadership Network for Nuclear Non-Proliferation and Disarmament (APLN) has over one hundred members from eighteen countries across Asia and the Pacific, consisting of former political, diplomatic and military leaders, senior government officials, and scholars and opinion leaders. APLN aims to inform and energize public opinion, especially high-level policymakers, to take seriously the very real threats posed by nuclear weapons, and to do everything possible to achieve a world in which they are contained, diminished and eventually eliminated.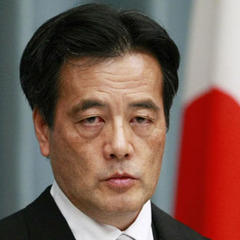 OKADA Katsuya
National Diet Member of Japan, Former Minister of Foreign Affairs
Okada Katsuya is a Diet member and a former Secretary General of the Democratic Party of Japan.
Okada Katsuya is a Japanese politician who previously served as the Deputy Prime Minister of Japan in 2012. A member of the House of Representatives of Japan, he is the President of the Democratic Party of Japan (DPJ) and served as Secretary-General three times. From September 2009 to September 2010, Okada served as the Foreign Minister of Japan and was one of the chief participants in negotiations with the United States (US) over the relocation of Marine Corps Air Station Futenma on Okinawa. The Foreign Ministry under Okada also confirmed the existence of a long-rumored secret pact between Japan and US which had allowed the US military to carry nuclear weapons into Japanese territory in contravention of the Treaty of Mutual Cooperation and Security between the United States and Japan. The previous administration under the LDP had denied that such a pact existed. Okada ran in the DPJ leadership election held in January 2015 after former president Banri Kaieda resigned. He won and returned as DPJ leader after 10 years.