Members
The Asia-Pacific Leadership Network for Nuclear Non-Proliferation and Disarmament (APLN) has over one hundred members from eighteen countries across Asia and the Pacific, consisting of former political, diplomatic and military leaders, senior government officials, and scholars and opinion leaders. APLN aims to inform and energize public opinion, especially high-level policymakers, to take seriously the very real threats posed by nuclear weapons, and to do everything possible to achieve a world in which they are contained, diminished and eventually eliminated.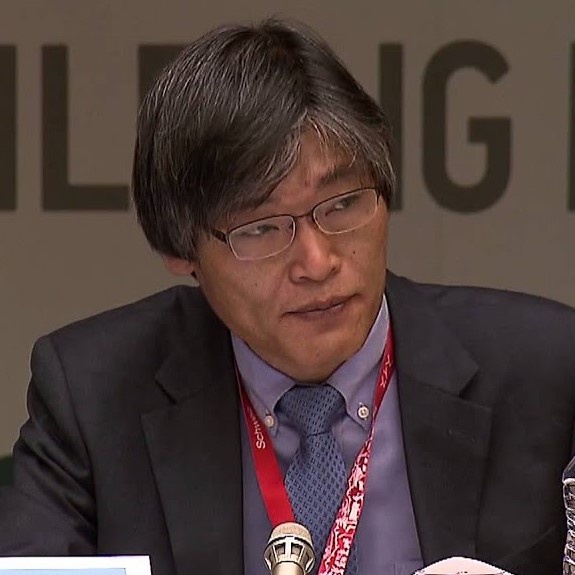 BAE Myung-bok
Columnist at The JoongAng Ilbo
Bae Myung-bok is journalist who has covered the U.S. and Paris as a foreign correspondent and the Ministry of Foreign Affairs as a staff writer. He was also a Foreign News Editor.
Bae Myung-bok is serving as an Editor-at-large at the JoongAng Ilbo, one of South Korea's leading daily newspapers. He joined the JoongAng Ilbo in 1984 and began his career as a reporter of economy, politics, foreign news, etc. In 1989 he was dispatched to Paris as a foreign correspondent and passed four years and a half in Europe. Returning to Seoul, he covered the Ministry of Foreign Affairs as a staff writer. In 1997 he was sent again to Paris as a correspondent to spend another three years in Europe. After his second mission in Paris, he successively served as a Foreign News Editor and as a Travelling Correspondent in US. Since 2006 he has been taking the current task.
Currently he is writing regular columns in the JoongAng Ilbo. In 1982 he received a Bachelor's degree of French language and literature from the Seoul National University and studied at the SAIS of Johns Hopkins University in Washington DC in 2004. In recognition of his outstanding work as a correspondent in Europe he was awarded the 1st 'Korea-Europe Journalist Award' by the Korean Society of Contemporary European Studies(KSCES) in 2011. In 2014 he was given the 10th 'Columnist of the Year Award' by the Journalists Federation of Korea(JFK).