Members
The Asia-Pacific Leadership Network for Nuclear Non-Proliferation and Disarmament (APLN) has over one hundred members from eighteen countries across Asia and the Pacific, consisting of former political, diplomatic and military leaders, senior government officials, and scholars and opinion leaders. APLN aims to inform and energize public opinion, especially high-level policymakers, to take seriously the very real threats posed by nuclear weapons, and to do everything possible to achieve a world in which they are contained, diminished and eventually eliminated.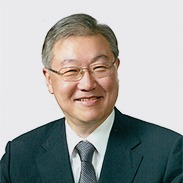 KIM Sung-Hwan
Director of the Korean East Asia Foundation, Former Minister of Foreign Affairs and Trade
Kim Sung-hwan is Chairman of the East Asia Foundation and former ROK Minister of Foreign Affairs and Trade.
Kim Sung-Hwan served as the Minister of Foreign Affairs and Trade of the Republic of Korea from October 2010 to March 2013. He was appointed as a Member of the UN Secretary General's High-Level Panel of Eminent Persons on the Post-2015 Development Agenda in July, 2012. After retiring from the Foreign Service, he served as the Chair of the Institute for Global Social Responsibility and a Distinguished Visiting Professor at Seoul National University for two years until March 2015.
Currently, he is serving as the Chairman of Gangwon Art and Culture Foundation. He is a member of the Board of Directors of East Asia Foundation and also served as a member of the Preparatory Committee of 2018 Winter Olympics in Pyeongchang.