Members
The Asia-Pacific Leadership Network for Nuclear Non-Proliferation and Disarmament (APLN) has over one hundred members from eighteen countries across Asia and the Pacific, consisting of former political, diplomatic and military leaders, senior government officials, and scholars and opinion leaders. APLN aims to inform and energize public opinion, especially high-level policymakers, to take seriously the very real threats posed by nuclear weapons, and to do everything possible to achieve a world in which they are contained, diminished and eventually eliminated.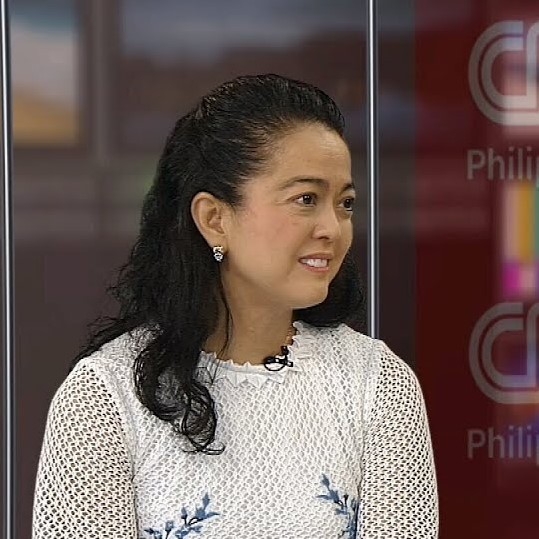 Anne Marie L. COROMINAS
Former Assistant Secretary, Head, Legal and International Affairs Office, ATC-PMC, Office of the President
Anne Marie L. Corominas is the Head of Public Policy at Government & Corporate Affairs and Communications of PepsiCo Philippines & Asia, Former Assistant Secretary and Head of Legal and International Affairs Office, and ATC-PMC at the Office of the President.

Anne Marie L. Corominas worked with the Office of the Solicitor General under the Philippine President Rodrigo Duterte Administration, primarily on matters relating to the historic Award in the Philippines v. China arbitration case under the 1982 United Nations Convention on the Law of the Sea (UNCLOS). Previously, she worked with the Office of Supreme Court Senior Associate Justice Antonio T. Carpio as a legal consultant primarily on international law issues and support regarding the outreach on the South China Sea dispute. From 2011 to 2014, she headed the Legal and International Affairs Office (with the rank of Assistant Secretary), ATC-PMC, at the Office of President Benigno Aquino III, where she spearheaded and conceptualized the UNCLOS arbitration case versus China, worked on the Peace Process, and strengthened Anti-Money Laundering, Counter-Terrorist Financing, and Anti-Corruption compliance, investigations and enforcement. 
Prior to 2011, she worked in New York in a variety of capacities: a lawyer focusing on government enforcement defense, a United Nations legal consultant, and an ad hoc legal adviser of the Philippine Mission to the United Nations, through which she helped negotiate the establishment of the International Criminal Court. Her pro bono work included successfully devising a counterintuitive approach and arguing for release/bail of the former United Nations Ambassador and Foreign Minister of Bosnia by obtaining the unprecedented support of the government requesting extradition. She also represented the interests of the International Criminal Tribunal for the former Yugoslavia (ICTY) in Emergency proceedings before the U.S. Court of Appeals for the Second Circuit in Sacirbey v. Guccione, (Docket 06-5137-pr, April – June 2009) to obtain H.E. Mr. Sacirbey's testimony as a crucial prosecution witness in the war crimes and crimes against humanity trial of The Prosecutor v. General Momčilo Perišić (the most senior officer of the Yugoslav Army under President Slobodan Milošević). 
Corominas also worked with the Lawyers Committee on Nuclear Policy, where she witnessed the process that led up to the 1996 International Court of Justice's Advisory Opinion on Nuclear Weapons and made contributions to the Model Nuclear Weapons Convention.