Members
The Asia-Pacific Leadership Network for Nuclear Non-Proliferation and Disarmament (APLN) has over one hundred members from eighteen countries across Asia and the Pacific, consisting of former political, diplomatic and military leaders, senior government officials, and scholars and opinion leaders. APLN aims to inform and energize public opinion, especially high-level policymakers, to take seriously the very real threats posed by nuclear weapons, and to do everything possible to achieve a world in which they are contained, diminished and eventually eliminated.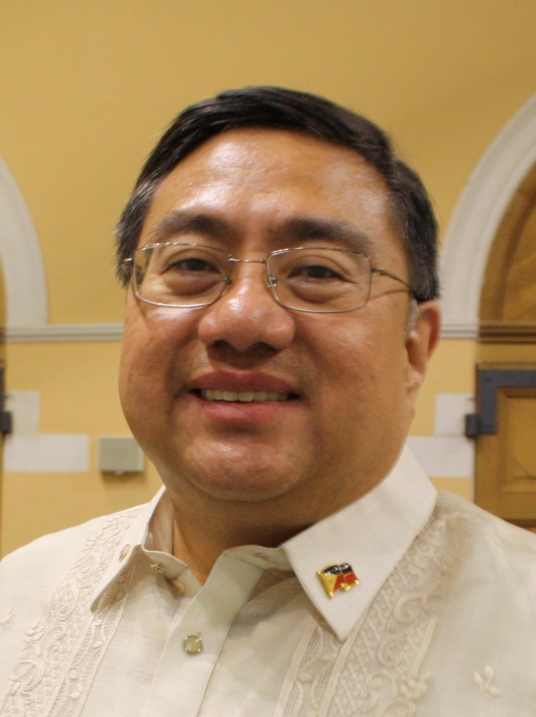 Carlos SORRETA
Philippine Ambassador to the Russian Federation
Carlos D. Sorreta is a former Director-General of Foreign Service Institute and has served as Ambassador and Deputy Permanent Representative of the Philippine Permanent Mission to the UN.
Carlos D. Sorreta was the Ambassador to Russia from the Philippines. He was Ambassador and Deputy Permanent Representative of Philippine Permanent Mission to the United Nations in New York and currently serves as a career diplomat with the rank of Chief of Mission II. Sorreta was also previously Deputy Chief of Mission of the Philippine Embassy in Washington. In May 2010, he chaired the Special Committee on the Charter of the United Nations and on the Strengthening of the Role of the Organization. At the 65th United Nations General Assembly, Sorreta was Vice-Chairman of the First Committee (Disarmament and International Security). In the Home Office, he served as the Special Assistant for Policy to four Secretaries of Foreign Affairs as well as the Special Assistant for Foreign Affairs of President Gloria Macapagal Arroyo. Sorreta also headed the following offices: International Treaties, Territorial Issues, the Southeast Asia Division and the United States Division. He negotiated several multilateral and bilateral treaties for the Philippines and twice appeared as Counsel for the Philippines before the International Court of Justice. At the Philippine Mission to the United Nations in New York, he was Legal Adviser and Representative for Disarmament and International Security. For his work in foreign policy, he has been bestowed the Presidential Order of Mabini, with the rank of Dakilang Kasugo. 
Sorreta is a graduate of the UP College of Law and a member of the Philippine Bar. At UP, he was on the Editorial Board of the Philippine Law Journal and the Philippine Journal of International Law. He was Captain of Philippine Team to the Jessup International Law Moot Court Competition, and graduate assistant to several of his professors and as well as to several Supreme Court Justices. He has taken up specialized graduate studies in New York, Washington DC, Honolulu, Singapore and Malaysia. 
He has also been a member of the faculties of the De La Salle University, University of Manila, and the Assumption College, where he taught international law and international relations. He is the editor of a recently published book on Philippine-US relations.