Members
The Asia-Pacific Leadership Network for Nuclear Non-Proliferation and Disarmament (APLN) has over one hundred members from eighteen countries across Asia and the Pacific, consisting of former political, diplomatic and military leaders, senior government officials, and scholars and opinion leaders. APLN aims to inform and energize public opinion, especially high-level policymakers, to take seriously the very real threats posed by nuclear weapons, and to do everything possible to achieve a world in which they are contained, diminished and eventually eliminated.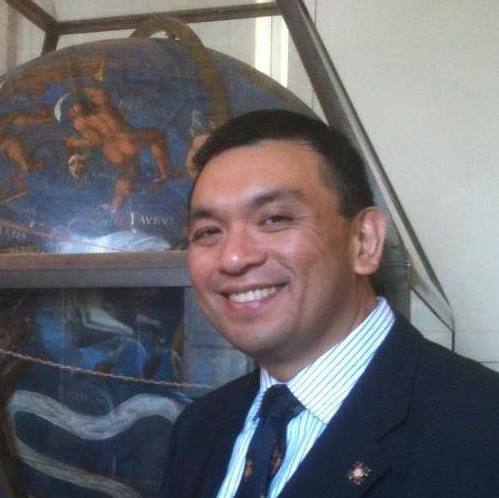 Jesus (Gary) S. DOMINGO
Philippine Ambassador to New Zealand
Jesus S. Domingo is presently the Philippine Ambassador to New Zealand. A Career Diplomat and Multilateralist, he focuses on Multilateral, Security, Disarmament and Humanitarian Cooperation and Advocacy.
A career diplomat, Domingo is presently the Philippine Ambassador to New Zealand, with concurrent accreditation to the Cook Islands, Fiji, Samoa, Tonga, and the Pacific Island Forum. He focuses on Multilateral, Security, Humanitarian and Disarmament Cooperation and Advocacy in the Philippine Department of Foreign Affairs (DFA). He served as the DFA's Assistant Secretary for UN Affairs.
In Wellington, Domingo liaises closely with the NZ Disarmament Community and Rarotonga Treaty states. In his assignments to the UN in New York and Geneva, he represented the Philippines in, inter alia, the UN Security Council, UN General Assembly, Conference on Disarmament (CD), and UN Disarmament, Non-Proliferation and Humanitarian Conventions. In Geneva, he chaired the Observer States Group in the CD, and the Meeting of States-Parties to the UN Convention on Certain Conventional Weapons. Domingo had organized the Biological Weapons Convention Superweek for East Asia & the Pacific in Manila with APLN board member Ms. Angela Woodward, and led government Weapons of Mass Destruction (WMD) policy formulation and implementation. He has also launched the DFA's Youth & Volunteer Engagement Platform, the Diplomatic League, collaborating with APLN Visiting Fellow Ms. Karla Mae Pabeliña.
In addition to an MA in Philippine External Relations, Masters in National Security Administration and a PhD in Criminology, Domingo holds a BSFS from the Georgetown University School of Foreign Service, and an LLM in the International Law of Armed Conflict from the Geneva Academy of International Humanitarian Law and Human Rights. He is also a reservist with the Philippine Marine Corps and Coast Guard Auxiliary.